Erin
always has some fun ideas. So when I saw her idea for letting people know your favorite bloggers, I knew I would be in! I didn't post it until now, because the weekend has been HECTIC (and I suck at scheduling posts!)
Here are a few of my favorites. Some are well known, others are not, but they are all AWESOME ladies.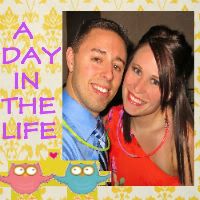 I don't even remember how I started reading Caitlin's blog, but I am SO glad that I did. She's a fellow teacher and loves Loft just as much as I do. She's completely honest and real on her blog and she's hilarious. Plus she's my only blog friend that's my friend on Facebook so that counts for something right?
Lourdes is the first person who followed me when I started this dear old blog. She used to live Gainesville but she now lives in Arizona with her boyfriend. Lourdes is another one who is completely honest about who she is. She blogs about her life, books, and her quirks. Lourdes is super sweet and funny too!
Rikki is a girl after my own heart. A self proclaimed book lover who loves her cats and football too? Totally me. She's always looking out for people (example: Rikki sent me a copy of *NSYNC's Christmas album when she heard the horrid news that my copy was too scratched to play anymore) and she's always telling it like is. Go check her out now!
Jade blogs over at An Organized Mess and she;s hilarious! She's also 100% honest which is why I love when her posts appear in my feed. Without a doubt she's a bright spot in this blogging world.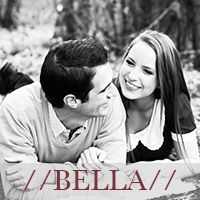 Elisabeth is another blogger that I adore, because of how true she is to herself. (Notice a theme among my favorites so far?) She doesn't apologize for her blog being a positive place and I love that. Plus she takes the prettiest pictures and her recipes are ridiculously yummy.
I could seriously go on and on, but I'll stop at these. I hope you go and check them out!